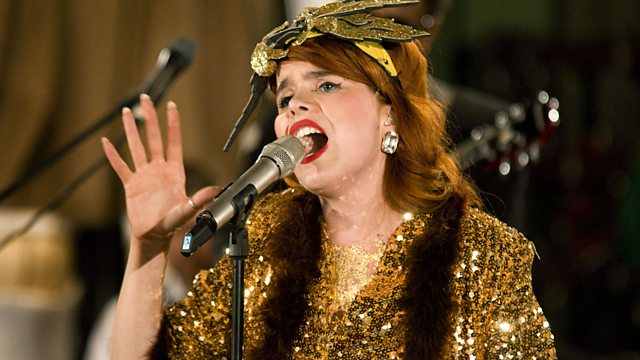 Paloma Faith with The Guy Barker Orchestra
Another chance to hear Paloma Faith in 'Down At The End Of Lonely Street' the concert that closed the Cheltenham Jazz Festival in May earlier this year, in a special one-off performance with The Guy Barker Orchestra.
The east London singer, behind hits like Stone Cold Sober and New York, is an actress and former magician's assistant whose retro soul sound has been compared to Amy Winehouse. She first performed on Radio 2 in Dermot O'Leary's show in June last year and was part of the station's live line-up at the 2009 Blackpool Illuminations.
Enjoy Paloma performing tracks from her album alongside the music of some of her idols, such as Billie Holiday and Ella Fitzgerald.