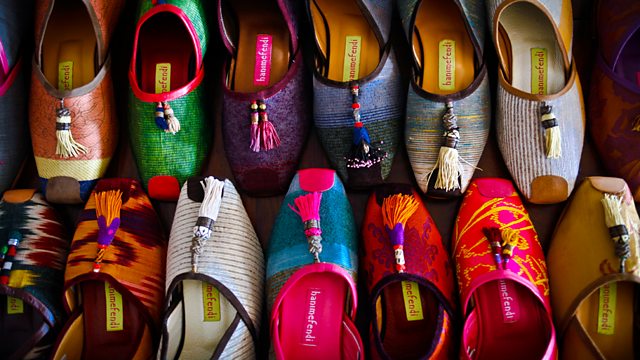 Writer and historian Jason Goodwin looks back at 19th-century Istanbul, a city undergoing great upheaval after the Ottoman Conquest, and how it became the inspiration for his own novels.
Focusing on the city's imperial instinct for order, expressed over the centuries in the functioning of its palace kitchens, architecture and great mosques, and the zoning of different faiths in the Ottoman tradition, Jason Goodwin reflects on how Istanbul survived huge upheaval and change to become a stronger, more distinct city. He compares the city then, with the one he knows today, a city that is again quietly reassuming its identity.
Istanbul, historically also known as Byzantium and Constantinople, is the largest city in Turkey, and uniquely straddles both the continents of Europe and Asia. It was chosen this year as the joint European Capital of Culture. These essays paint five very different and very personal views of this extraordinary city.
Jason Goodwin fell under the spell of Istanbul while studying Byzantine history at Cambridge University. Fifteen years ago, he made a six-month pilgrimage across eastern Europe to reach the city for the first time, a journey recounted in On Foot to the Golden Horn, which won the John Llewellyn Rhys/Mail on Sunday Prize 1993.
He has become best known as author of the mysteries The Janissary Tree and The Snake Stone, two novels which feature Turkish eunuch detective, Yashim, who lives and works in 19th century Istanbul. The Janissary Tree won the Edgar Award for Best Novel in 2007.
Last on