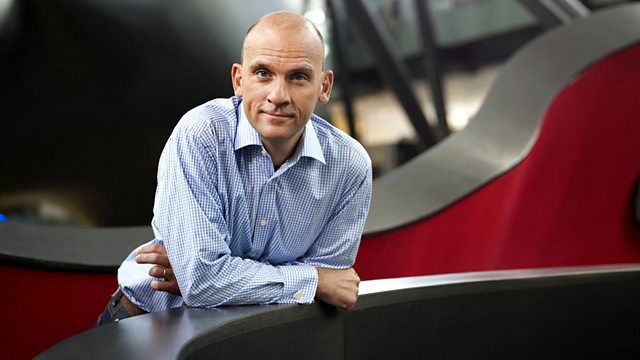 Umlaut and Gemini at the 2010 Loop Collective festival
Jez Nelson presents two young bands recorded in concert at the Loop Collective festival: Umlaut, featuring Evan Parker, and Jim Hart's Gemini.
Umlaut brings together French-Swedish trio Peeping Tom with veteran British saxophonist Evan Parker. Taking phrases and fragments from bebop melodies by the likes of Charlie Parker and Thelonious Monk as a nominal starting point, their fiery improvisations could go in any direction. In their own words they "tear jazz down to its bare bones and re-furnish it with the new blossom of freebop".
Gemini is led by vibraphonist Jim Hart, and features three other core members of the Loop Collective: saxophonist Ivo Neame, drummer Dave Smith and bassist Jasper Hoiby. Strong melodies are a hallmark of Hart's compositions, but the group are equally happy pursuing more abstract improvisations.
These performances were recording during the Loop Collective festival at London's Vortex in February. The collective, which celebrates its fifth birthday this year, has a D.I.Y. approach to performing, promoting and recording music and as a result has become a breeding ground for innovative young musicians.
Presenter: Jez Nelson
Producer: Russell Finch.
Last on