Add music you love and enjoy it with
Today's Show: Good Luck Trying To Get Your Car Out This Morning...

...Because It Looks Like The Whole Of The World's Media Is Parked Up In Front Of Your Drives

Today's show was dedicated to everyone who lives in the same road as Gillian Duffy's in Rochdale

Today's show starred:

Dave Ball from Clevedon who has reached the big 4-0

Melanie and Anita Knox from South East London who are going on their first road trip to France

Mark Bell from South Wales who is retiring form teh Fire Service after 32 years

William Robb from Suffolk who went on a PE course

Hannah Lyndsy from Horndean who is going to Downing Street

Mari Smith from South Wales who chose today's Golden Oldie

Laura Lees from Kingston Upon Thames who made an announcement on the Mega-Phone-Call

James Martin who was the Mystery Voice

Penny Cassidy from Biggleswade who chose today's Gobsmackers

Oliver McTernan who gave us some wise words

Edith Cargill from Arbroath who said ".....hello...."

Phil Ward from High Wycombe who said "H-H-Helloo"

Cabriella La-Foley from Wolverhampton who said "hello-aa"

Pause for Thought

From Oliver McTernan, Writer and Specialist in Conflict Resolution

Whenever I go to a meeting or a conference these days I find that at least half those present are either on their blackberries or iPods answering their emails, texting messages or even twittering during the discussions.

Well, I was reading recently that extensive research carried out by neuroscientists at one of the top universities in America has reached the conclusion that we're not wired to multitask as our brains, they claim, have a limited capacity for processing information – in other words despite what we may feel it's impossible to focus on two things at the same time and to really understand or to be fully responsive to what's going on.

I find these results fascinating as they endorse the ancient wisdom that we should always try to live fully in the present moment. This certainly is the message of what is perhaps one of the best known stories in the Bible, the Good Samaritan. It tells how when a man was attacked by robbers and left for dead a priest and a Levite, two highly respected figures of the time , passed by on the other side of the road as they were too preoccupied.

It was an outsider, a Samaritan, who immediately put aside his own agenda and responded to the man's needs. He was only able to do what was instinctively the right thing and to show real human compassion because obliviously he was aware and alert to what was going on in his immediate space.

It's difficult in this present age of distraction to be so focused on the present and yet it's essential if we're to discover the depth and indeed the limitations of our own character through fully interacting with what's going on around us.
BBC Playlister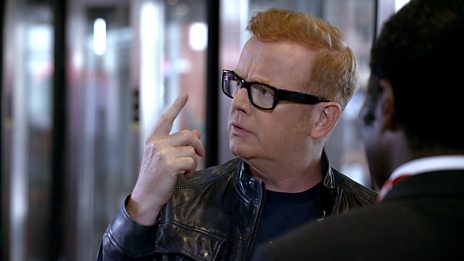 Chris has a song stuck in his head - but what is it? That's why he needs BBC Playlister!
500 WORDS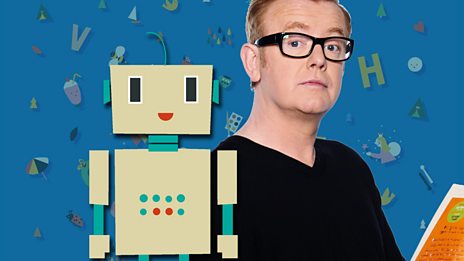 Featuring celebrity videos and top writing tips!
Free download
Catch up with the latest Breakfast fun with Chris Evans. Hear the best stories and the biggest…