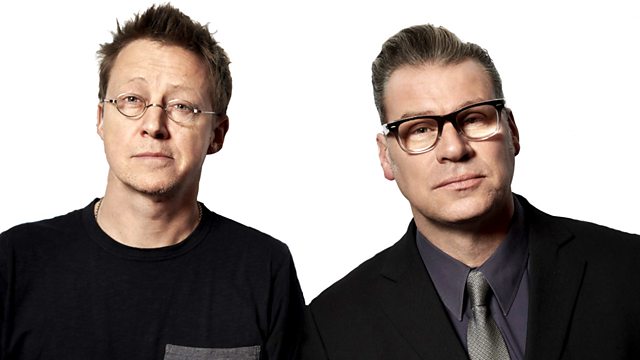 30/04/2010
Eddie Marsan's big screen credits include roles in Martin Scorsese's Gangs of New York and Mike Leigh films Vera Drake and Happy-Go-Lucky, as well as TV roles in Little Dorritt, Red Riding and Criminal Justice. He tells Mark and Simon about his latest role as a ruthless ex-con in kidnap thriller The Disappearance of Alice Creed, alongside Gemma Arterton.
Ian Hart and Kyle Ward star in a new British drama, A Boy Called Dad, about a teenage father bonding with his own dad. Kyle plays 14 year old Robbie, Ian plays his father Joe. They tell Mark and Simon about the making of the film and the central theme of what it really means to be a father.
The week's new releases reviewed: The Disappearance of Alice Creed, A Boy Called Dad, Iron Man 2, The Last Song, Valhalla Rising and Erasing David.
Last on
The Wittertainment Code of Conduct