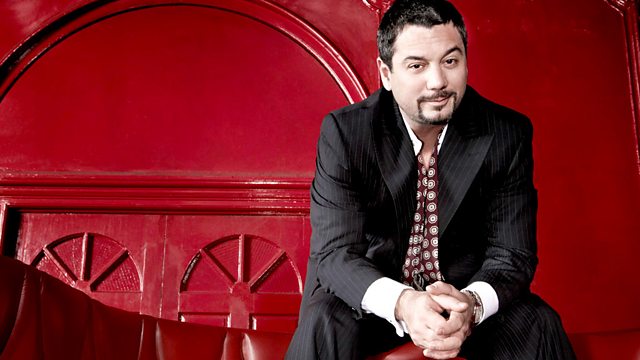 25/04/2010
This week Fun Lovin' Criminal Huey Morgan meets one of his soul heroines, 'You Got The Love' Southern belle Candi Staton.
Born in 1940 Canzetta Maria Staton started her musical career at a tender age in the Jewell Gospel Trio touring with Mahalia Jackson in the 50's. She earned the moniker of the 'First Lady of Southern Soul' with her solo career from the late 1960's for her R&B hits for Rick Hall's Fame studios including the Grammy-nominated 'Stand By Your Man' and 'In The Ghetto'. She had her biggest hit in the hey-day of disco with 'Young Hearts Run Free' in 1975. Suffering from alcoholism after years of abusive relationships Staton retreated to the church of her youth and her first love, gospel music in the 1980's and it wasn't until 2006, more than 20 years later that she released her next secular album featuring the soul and country music of Dolly Parton, Merle Haggard and Bonnie Prince Billy, followed by her latest release 'Who's Hurting Now' in 2009. In the meantime the club-styled dance hit 'You Got The Love' by The Source featuring her vocals made her a household name in the 1990's. Now 70 years old Candi meets Huey to talk about growing up on a farm in Alabama, her gospel and soul heritage, the many waves of her career and recent collaborations with Mark Nevers of Lambchop and Groove Armada.
Also on the show Huey also spins his usual selection of unusual tunes, puts the needle on the record for a listener's special vinyl request in 'Vinyl Fetish' and invites Simon Green, the British musician and producer known as Bonobo in for a residency in 'Sharing Is Caring'. Fresh from releasing his fourth album, the lush 'Black Sands' on Ninja Tunes, Simon raids his personal record collection to share some of his favourite cuts of his collection with the listeners.
Last on