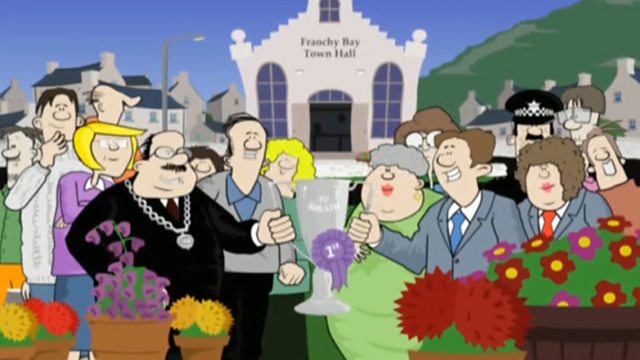 Ceol nan Caorach (A Woolly Problem)
Fàilte gu Fraochy Bay, baile nach fhaic thu a h-uile là! Is iomadh annas a tha ri fhaicinn sa bhaile, agus sin gun ghuth air cail ach muinntir a bhaile fhèin. Tha na caroaich agus muinntir a bhail a'toirt an aghaidh air a cheile ach caite am faighear buachaille a dh' fhagas gach taobh ann an deagh fhonn?
Welcome to the colourful and unusual world of Fraochy Bay, a miniature metropolis somewhere on the fringes of the map. The town is overrun with sheep, and local dignitaries are stumped until a stranger appears over the horizon.
Last on