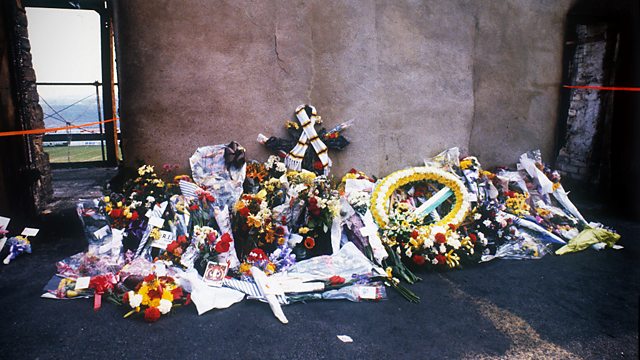 The Bradford Fire: A Day That Will Live With Me Forever
May 11th 1985 is a day which will live with Gabby Logan forever.
The third division trophy had just been paraded around Valley Parade by the triumphant Bradford City players and the game against Lincoln City was a formality the home side had to go through before they could really start celebrating.
Gabby's dad, Terry Yorath, was assistant manager of Bradford City that season and aged 12, she attended the match with her family. The fire which later swept through one of the stands in just four minutes, started about four rows from where Gabby and her brother and sister would usually sit.
56 people died in the disaster while more than 260 were injured. The majority of those who perished were either young children or the elderly. In some cases, several generations of the same family were wiped out.
The horrific TV images of the fire taking hold shocked a nation and Prime Minister Margaret Thatcher, Prince Charles and Princess Diana all visited Bradford in the days following the tragedy.
It was the worst fire disaster in British football history and In this Archive on 4, Gabby hears from survivors who were forced to make split second decisions to escape as well as the lengths people went to in order to save others.
In the weeks and months following the fire, £3.5 million pounds was raised by The Bradford Disaster Appeal Fund - the highlight being a special version of the 1960s Gerry and The Pacemakers hit "You'll Never Walk Alone". The Crowd's cover version would later go to Number One.
The disaster led to major changes in football safety as well as pioneering medical products for burns injuries and the establishment of the Bradford Burns Unit. Gabby reflects on how, 25 years on, lives are still being saved as a result of this often forgotten disaster.
The producer is Ashley Byrne, and this is a Made in Manchester production for BBC Radio 4.
Last on