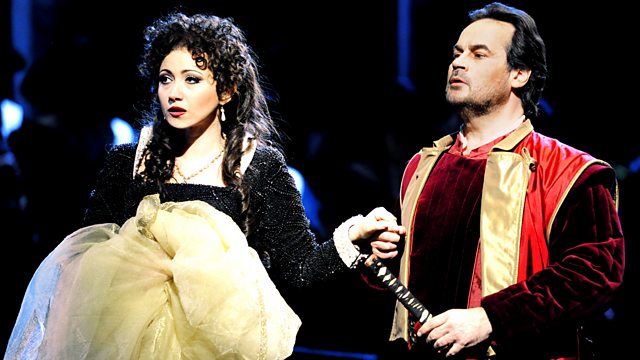 Your ticket to performances from around the world. This week's Opera Matinee is a recent performance of Bellini's final opera I Puritani (The Puritans), set in England during the civil war. The cast is headed by leading Spanish tenor Jose Bros and soprano Desiree Rancatore.
After the opera Paul Lewis plays Schubert piano music.
Bellini: I Puritani
Elvira ......Desiree Rancatore, soprano
Arturo. ......Jose Bros, tenor
Riccardo ......Mariusz Kwiecien, baritone
Lord Gualtier Walton......Alexandru Moisiuc, bass
Sir Giorgio.......Christoff Fischesser, bass
Sir Bruno Robertson......Benedikt Kobel, tenor
Queen Henrietta Maria......Roxana Constaninescu, soprano
Vienna State Opera Chorus & Orchestra
Jan Latham-Koenig (conductor)
Followed by a selection of Schubert Impromptus played by Paul Lewis (piano).
Last on