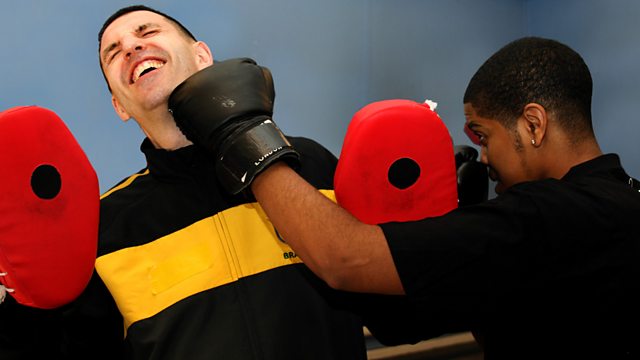 Local Hero Day 4 : Boxing with Chipmunk
Westwood tells all about his Local Hero adventures - doing something good for FREE! Today he's teaching boxing at a local club with Chipmunk.
The hottest record on the street right now is Tinie Tempah - Frisky
Westwood's Powerplay is Gudda Gudda ft Lil Wayne - I Don't Like The Look
Miss Info spills some celebrity dirt (Scroll iPlayer 42 mins into the show)
Throwback Thursday is a heavy Gangstarr mix in tribute to Guru's passing earlier this week. (Scroll iPlayer 1 hr 45 mins in to hear)
The Big Dawg drops his 6 hottest joints during the Top 6 @ 6...with a little help from US comedian Talent.
Last on