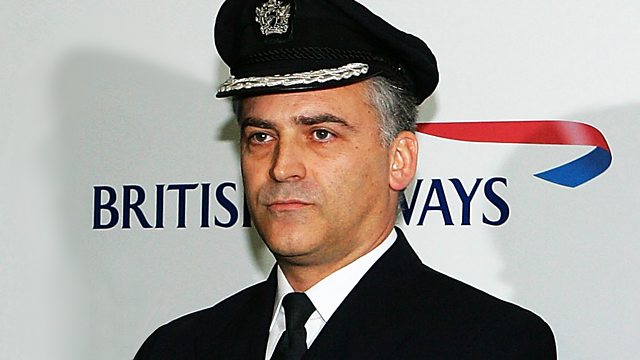 28/04/2010
Listen in pop-out player
Peter Burkill was the captain of the BA flight from Bejing that crash-landed at Heathrow in January 2008. As the 777 began its descent, both engines failed. With less than a minute to go before it would have crashed into houses, Captain Burkill adjusted the angle of the plane's flaps. This unorthodox manoeuvre gave the plane just enough time to make a safe but precarious landing. Despite being praised in the official inquiry report and being awarded a safety medal by British Airways, Peter Burkill has been unemployed for almost a year.
Also - the Financial Services Authority says some banks may face action over the poor way they have handled customer complaints.
When there's heavy rainfall some sewage pipes flood into rivers and seas. All perfectly legal but the Environment Agency has tried to impose limits on how water companies use the facility.
An online docu-soap - The Specials - about a group of adults with learning disabilities has been nominated for an international award.
And Winifred Robinson's garden furniture is under attack from wasps.
Last on