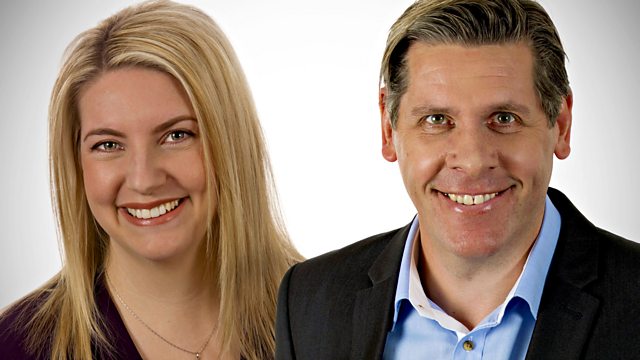 20/04/2010
On the sixth day of flight cancellations caused by volcanic ash from Iceland, efforts are stepping up to bring home tens of thousands of stranded Britons.
Peter Allen speaks to the Labour leader Gordon Brown, in the latest of his reports on the road in the election campaign.
There's been a sharp increase in the cost of living, and a man from County Durham has been convicted of online auction fixing after bidding for his own items on Ebay, to push up prices.
Aasmah Mir and Declan Curry present the rest of the day's news and business stories.
In Sport Liverpool and Fulham embark on their respective journeys ahead of Thursday's Europa League matches. England's cricketers may have to travel to Dubai just to get to The West Indies for the World Twenty20. And this years prize for winning Wimbledon reaches a million pounds.
Last on