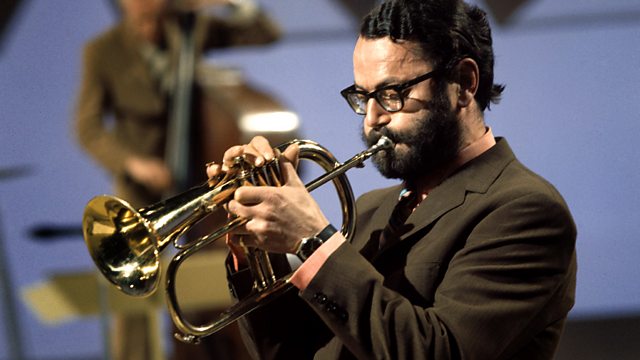 Ian Carr Tribute
Jez Nelson presents the London premiere of Northumbrian Sketches, a rarely heard work, by the late British trumpeter and composer Ian Carr, for jazz ensemble and string orchestra. A year after Carr's death, friends, family and fans come together for a one off concert at London's Queen Elizabeth Hall to celebrate his life and music.
Conducted by Mike Gibbs, this performance features trumpeter Guy Barker, Tim Whitehead on bass clarinet and saxophone, Rob Statham on bass guitar and strings led by violinist Sonia Slany.
Ian Carr, who died on 25th February 2009 aged 75, was best known for forming Nucleus, the most celebrated home-grown British jazz-rock band of the 1970s. However this was only small part of his creative output; he was also a prolific composer, and a gifted teacher and writer, most famously of Miles Davis: The Definitive Biography.
Presenter: Jez Nelson
Producer: Russell Finch.
Last on