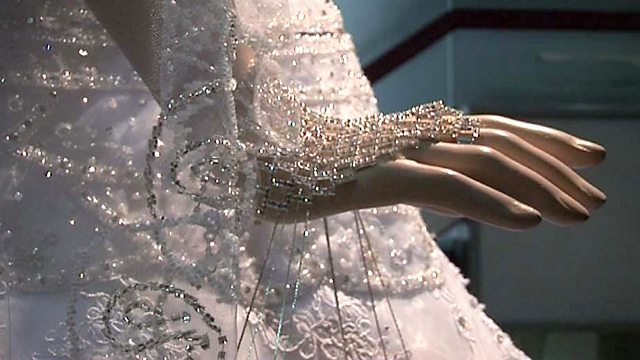 Operation Virginity
Listen in pop-out player
"A stolen kiss or a little pinch leaves no trace but once her hymen is broken, a woman loses everything." (Nada)
"In the future I won't be thinking with my heart or falling in love. I will only use my mind. He has to be a family man - a father. Nothing else." (Mona)
"One must conform to the norms of the society we live in. Therefore my daughter - she must remain a virgin." (Sonia)
Across the Arab world, whether the woman is Christian or Muslim, virginity before marriage is the most coveted gift on the wedding list. It signifies the honour of the bride's family and reflects the integrity of the groom and his family.
Now women who have lost their virginity before their wedding night have discoered a face-saving solution to this controversial and sometimes life-threatening dilemma. Under cover of the burgeoning fashion for plastic surgery, women are undergoing hymen repair surgery to artificially restore the appearance of "virginity", and so bridging this cultural and sexual divide.
Lebanese journalist Najlaa Abou Merhi from the BBC Arabic TV Service meets "Nada," "Mouna" and "Sonia" - Arab women spanning three generations who lost their virginity while teenagers but felt compelled to regain it through the medical procedure called hymenoplasty. While they wish to remain anonymous, they hope by sharing their stories that other women in their situation will feel they are not alone and that there is a way to cross what Nada describes as an unbreachable wall.
But is this an act of liberation or repression for women? How will this cycle of cultural expectation versus the reality of sexual liberation be broken?
Producer: Linda Sills.
Last on