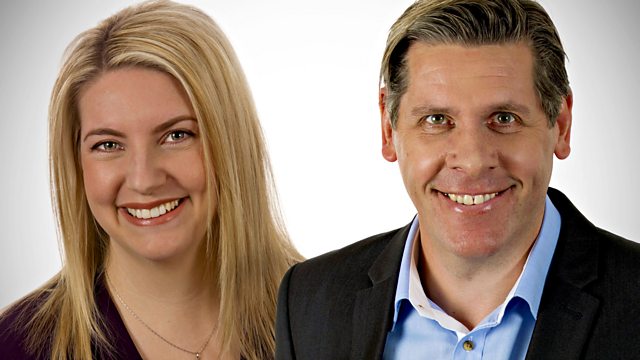 16/04/2010
News, sport and travel with Peter Allen and Aasmah Mir.
All flights in England and Wales remain grounded until tomorrow morning - but restrictions on air travel in Scotland and Northern Ireland are being lifted at 7 tonight:
Compensation will be paid to 19 children born with birth defects after Corby borough council dropped its legal challenge.
Two teaching unions vote to boycott next month's SATs tests for 11 year olds in England.
In sport: Liverpool Football Club is up for sale, and the boss of British Airways has been brought in as chairman to speed it through.
Last on