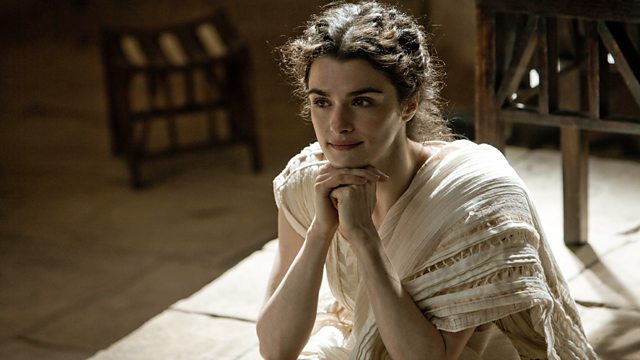 22/04/2010
Listen in pop-out player
Arts news, interviews and reviews with Kirsty Lang.
This week sees the release of two feature-films about life under the Roman Empire: Centurion and Agora. Centurion is a thriller set in Northern Britain in the 2nd Century - and follows a group of Roman soldiers trying to evade warriors from the Pict tribe. Agora is set in 4th Century Alexandria - and tells the story of the brilliant astronomer, Hypatia, resisting the religious extremists who want to destroy the city's famous library. Classicist Tom Holland reviews both films and considers cinema's continuing interest in the Classical world.
Kirsty Lang goes to the British Museum to meet Antony Griffiths, Keeper Of Prints at the British Museum, who is about to retire - and has been invited to choose a selection of prints for an exhibition called Out Of The Loop. It will feature works that have never been on public display before, and will range from rare 15th century engravings to lithographs from the 1920s.
Roger Wright, Proms Director and Radio 3 Controller, brings news of this year's BBC Proms season.
Kirsty talks to journalist David Bond about the documentary, Erasing David. Wanting to show the loss of privacy in the UK, David attempted to disappear for 30 days - leaving his pregnant wife and young child behind, whilst being tracked down by private detectives.
Last on