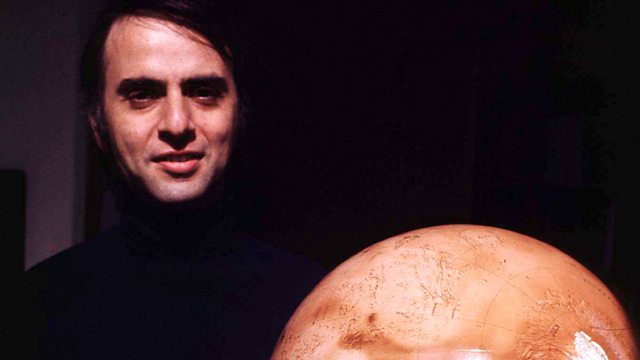 Paul Davies on Carl Sagan
Within a series of passionate explorations, Paul Davies looks back on the life of Carl Sagan. Sagan's public lectures laid the groundwork for Davies' own fascination with the universe. Both scientists have played key roles in SETI (the Search for Extra-Terrestrial Intelligence) and both have championed the popularisation of science.
Paul Davies returns to the Boyd Orr Lecture Hall at Glasgow University where Sagan delivered his Gifford lecture 'The Search for Who We Are', meeting up with Martin Hendry, Senior Lecturer in Astronomy at Glasgow University who also attended the lecture and was similarly inspired. Looking back at Carl's work, he reflects on the similarities to his own life and career.
Producer: Lucy Adam.
Last on