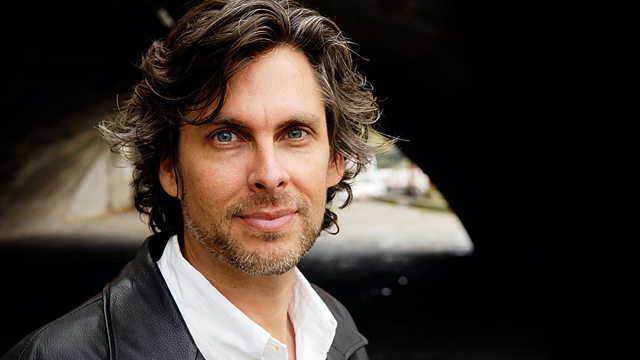 Jason Butler Harner continues to read from Pulitzer prize-winning author Michael Chabon's moving, warm and witty memoir about life as a husband, father and son.
In exploring what it means to be a man today, Chabon reflects on the personal and family history that haunts him even as it's being written every day. At the centre of a large and complex family, and with four young children, Chabon evokes memories of his childhood, of his parents' marriage and divorce and of moments of painful adolescent comedy.
In the final episode, Michael Chabon is forced to confront his teenage daughter's emerging sexuality, and his own feelings of protectiveness and helplessness towards her.
"For a while everything about my daughter's entrance into puberty, her emerging new self and the concomitant interest of boys in her, discomfited me. And the part of it that made me squirm the most was how depressingly trite my discomfort was. Was that the kind of father I had turned out to be? Standing on the front porch with my shotgun under one arm, cartoonishly interrogating my daughter's cartoonish dates?"
Michael Chabon is the Pulitzer Prize-winning author of seven novels including The Adventures of Kavalier & Clay, and The Yiddish Policeman's Union. He has been described by the Guardian as 'a spectacular writer' and by the New York Times as 'one of his generation's most eloquent voices'.
Jason Butler Harner has starred in films such as The Changeling with Angelina Jolie, as well as numerous TV series including Law and Order and John Adams. An accomplished stage actor, he has just appeared on the London stage in Serenading Louie at the Donmar Warehouse.
Producer: Jane Greenwood. This is a Loftus production for BBC Radio 4.
Last on
More episodes
Next
You are at the last episode