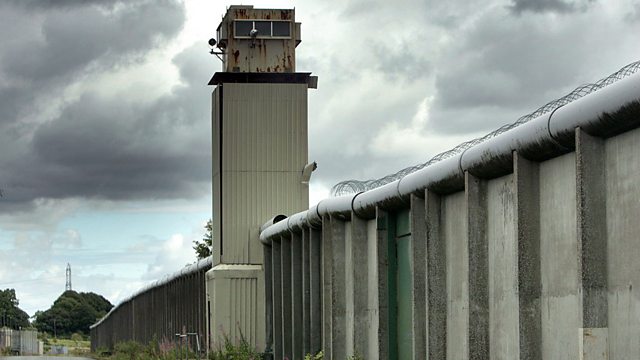 The Maze Prison
Listen in pop-out player
Sue MacGregor is in Belfast to meet prisoners, staff and negotiators who were involved in the Maze Prison hunger strikes of the early 1980s.
From its earliest days, the Maze Prison was like no other penal institution. Its prisoners, mainly locked up for involvement in 'The Troubles', saw themselves as prisoners of war rather than criminal offenders, and were given a lot of freedom to run their own lives. But a change in government policy sought to address that. The paramilitaries were to be treated like 'ordinary decent criminals', wearing prison uniform and conforming to prison rules. The prisoners and their supporters were outraged, launching a campaign that resulted in ten men starving themselves to death. Many more were to die in riots and revenge attacks outside the prison.
Two former Republican prisoners who survived the hunger strikes, Raymond McCartney and Pat Sheehan, join Loyalist prisoner Billy McQuiston and prison officer Des Waterworth to recall the fight for political status. Also joining Sue round the table is Father Oliver Crilly, who tried to negotiate an end to the protest and whose two cousins died in it, and journalist Chris Ryder.
The hunger strikes are largely regarded as a major turning point in Northern Ireland's political history. The first man to die, Bobby Sands, attracted worldwide attention when he was elected to Westminster from his prison hospital bed. But the wounds of the battle are still raw today with questions remaining over whether more deaths could have been avoided.
A Whistledown Production for BBC Radio 4. The producer is Deborah Dudgeon.
Last on