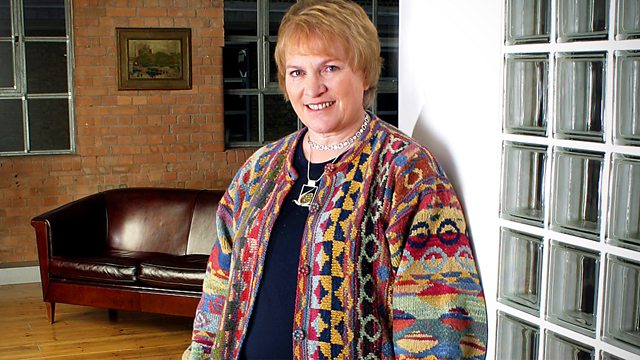 14/04/2010
Listen in pop-out player
This week Libby Purves is joined by James Rado, Bert Trautmann, Patricia Hammond and Rupert Thomson.
James Rado is an actor, writer and composer, who is probably best known as the co-author, along with Gerome Ragni, of the 1967 groundbreaking American tribal love-rock musical HAIR. A celebration of life, love and freedom, and a passionate cry for hope and change, HAIR features the songs 'Let The Sun Shine In' and 'Aquarius'. Now the 2009 Tony-Award-winning production opens in London with the entire Broadway cast at the Gielgud Theatre.
Bert Trautmann is known for being the Manchester City goalkeeper who broke his neck in an FA Cup final and famously played on. But his early life is no less extraordinary. He grew up in Nazi Germany and fought for them during the World War Two. In 1945 he was captured and sent to a British POW camp in Cheshire where he discovered a new way of life and embraced England as his new home. He worked on a bomb disposal unit in Liverpool and became an amateur footballer before becoming Manchester City's celebrated goalkeeper. 'Trautmann's Journey - From Hitler Youth to FA Cup Legend' by Catrine Clay is published by Yellow Jersey Press.
Patricia Hammond is a Canadian born mezzo-soprano. A a professional singer, for the last six years she has sung in care homes for the elderly. Her work has caught the eye of Sony Music, who invited her to be the only contemporary artist to appear on 'Down Memory Lane' a collection of songs from the 1940s and 1950s.
Rupert Thomson is a novelist. In his first non-fiction book, 'This Party's Got To Stop', he focusses on 1984 and the death of his father when he and his two brothers return to the family home to confront their grief and each other. This Party's Got To Stop is published by Granta.
Last on