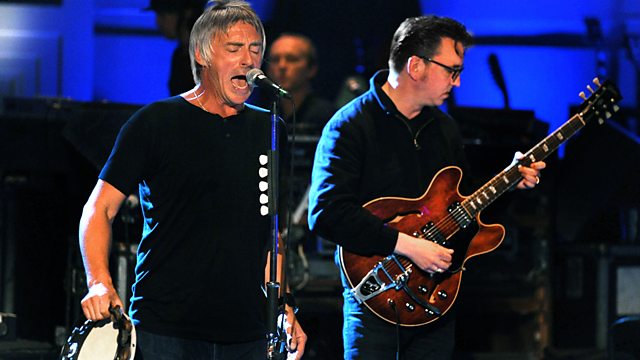 Paul Weller
Jo Whiley launches Radio 2 Live in Concert; a new weekly two-hour programme celebrating the best live music on Radio 2 and this week featuring a live concert from Paul Weller recorded in the BBC's Radio Theatre.
In the first hour of the programme, Jo chats to none-other than the Modfather himself, ahead of his concert, as well as hearing from some very excited Radio 2 listeners who have been successful in getting tickets for this exclusive gig.
Jo also plays great live music tracks, both new and from the archive, as well as a classic live album track. She rounds-up the best live music performed on Radio 2 over the past week and don't miss the latest concert news in her weekly Gig Guide.
In the second hour, hear Paul Weller perform some of his greatest hits in an exclusive concert for BBC Radio 2, recorded live in the BBC's Radio Theatre that night.
You can e-mail Jo with your stories about Paul Weller and reaction to his concert at inconcert@bbc.co.uk or text her on 88291 during the show.
Last on