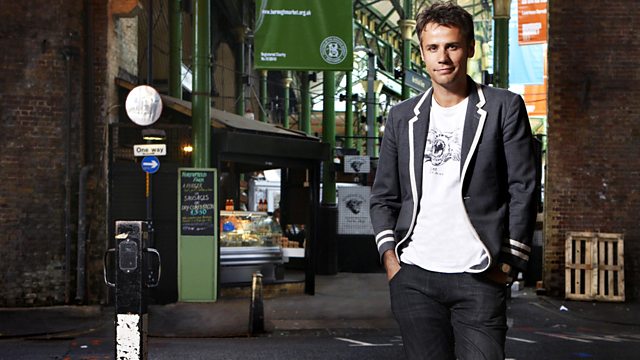 06/04/2010
Listen in pop-out player
Squeeze played their first gig thirty five years ago at Greenwich Borough Hall - there's even a plaque on the wall to commemorate the event and they are still going strong. Glen Tilbrook and Chris Difford join Richard to play live in the studio ahead of a UK tour later this year. They perform several of their much-loved hits, including Tempted, Up the Junction and Pulling Mussels from A Shell.
Including, coverage of the Plaid Cymru news conference, David Cameron on the campaign trail in Birmingham, Nick Clegg in Watford and Gordon Brown in Kent. Plus, Peter Allen on Westminster's College Green with Liam Byrne, Philip Hammond and Simon Hughes.
Peter Kellner, president of YouGov polling organisation, on the large number of undecided voters who may yet determine the outcome of the 2010 general election.
Armando Ianucci on the upcoming TV leadership debates, with Brown, Cameron and Clegg... what difference will they make to the outcome of the race?
Actor Corin Redgrave has died. Colin Paterson looks back at his life.
One of television's much loved detectives reached the end of the line last night, with the final episodes of Frost starring David Jason. What makes an enduring TV cop? Francis Hopkinson from Left Bank pictures - who are behind the British version of Wallander - discusses the phenomenon along with Boyd Hilton and Kevin O'Sullivan.
The TV Review team look at Pacific, Outnumbered and Heston's Chocolate Factory Feast.
Email bacon@bbc.co.uk. Text: 85058 (charged at your standard message rate). Twitter @richardpbacon.
Last on