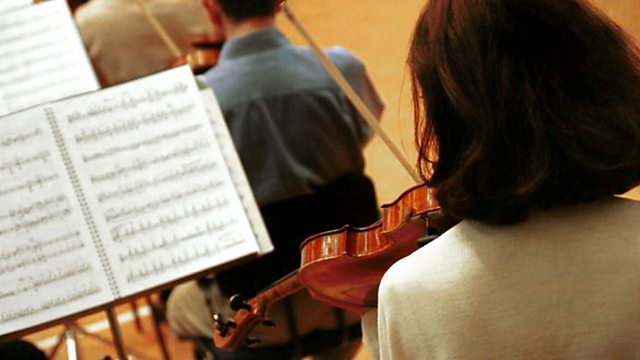 BBC SO/Andrew Davis
Presented by Martin Handley
The BBC Symphony Orchestra and Sir Andrew Davis head into visionary territory, with a new piece by Ian McQueen. The search for the land where 'none grow old' guides the twists and turns of William Morris's The Earthly Paradise. Ian McQueen's work for chorus and large orchestra evokes the poem's extraordinary world, surges with erotic charge, and conjures up Morris's magical vision of Iceland's landscape and sagas.
The concert opens with a sunny overture inspired by Elgar's stay on the Italian Riviera, followed by the ever popular Violin Concerto by that famous child prodigy, Mendelssohn.
Elgar: In the South (Alassio)
Mendelssohn: Violin Concerto in E minor
Ian McQueen: Earthly Paradise (BBC commission: world premiere)
Akiko Suwanai (violin)
BBC Symphony Orchestra & Chorus
Sir Andrew Davis (conductor)
Followed by performances from past BBC Young Musician winners, in anticipation of this year's competition broadcasts, which begin on BBC Four television this Friday.
Delius: Cello Sonata
Natalie Clein (cello)
Tom Poster (piano)
Telemann: Fantasie no.2 in A minor
Nicholas Daniel (oboe)
Leman Classics LC42801, tr.2
Elgar: In Moonlight
Natalie Clein (cello)
Royal Liverpool Philharmonic Orchestra
Vernon Handley (conductor)
EMI 5014092, tr.5
Last on