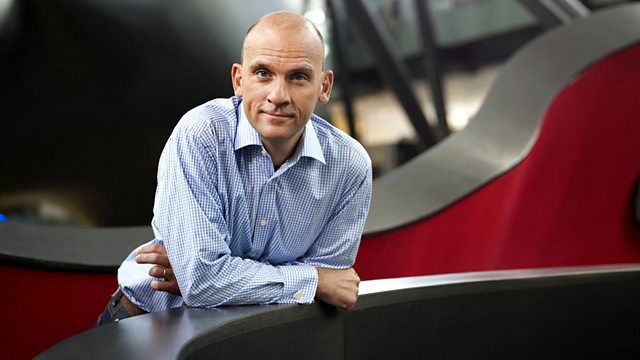 Buffalo Collision and the Jazz Cello Mix
Buffalo Collision and the jazz cello mix
Jez Nelson presents all-star American group Buffalo Collision, recorded live in concert. Mid-West youngsters pianist Ethan Iverson and drummer Dave King, who are best known as two thirds of The Bad Plus, join forces with two of their heroes from the New York downtown scene: saxophonist Tim Berne and cellist Hank Roberts.
The quartet's music is entirely improvised, with no pre-meditation or planning, and it really can go anywhere; from thrashing post-rock to slow blues to bebop melodies. Reveling in a teasing playfulness, the band circle around what seem to be well known tunes, never quite stating them to the point of recognition.
This particular set, recorded at The Vortex in Dalston during a recent European tour, generated excitement from both the audience and the musicians, who acknowledged it as one of their best performances to date.
Iverson and King met as teenagers in Minneapolis. In 2001 they formed power piano trio The Bad Plus whose head turning renditions of contemporary songs from Blondie to Nirvana, alongside an impressive catalogue of highly distinctive originals, lifted them onto the international stage. Cutting their teeth on the New York scene over the last three decades, Tim Berne and Hank Roberts are now elder statesmen of the creative New York music scene, having developed a sound based around 20th century classical music, rock and a deep knowledge of jazz.
Presenter: Jez Nelson
Producer: Joby Waldman & Peggy Sutton.
Last on