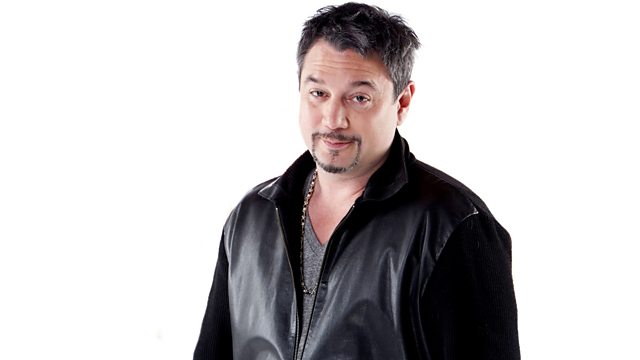 04/04/2010
This week Fun Lovin' Criminal Huey Morgan celebrates the launch of his extended two hour show with his usual selection of unusual tunes - from latin to soul, hip hop, rap, punk and reggae that stem from New York heritage or have inspired him as a musician.
He meets the one man Blues machine Son Of Dave who has just released his fourth album 'Shake A Bone', recorded in just two weeks in Chicago with Steve Albini.
Son of Dave is notorious for his live shows where he entertains crowds with his one man virtuoso displays of toe-tapping, beat-boxing and harmonica-playing all looped under witty and often growling lyrics that build to a crescendo of genre-clashing funk, Hip Hop, electronica and New Orleans rhythm and blues.
Born Benjamin Darvill in Winnipeg, Canada Son Of Dave was part of the Crash Test Dummies in a previous incarnation but has lived in London for ten years now performing under the Son Of Dave moniker. Huey asks for a demonstration of his celebrated performing technique whilst chatting about exile in London, second careers in music journalism (Son Of Dave writes for Stool Pigeon) and, of course, the blues.
Plus usual features Sharing Is Caring and Vinyl Fetish get a special extended airing.
Last on