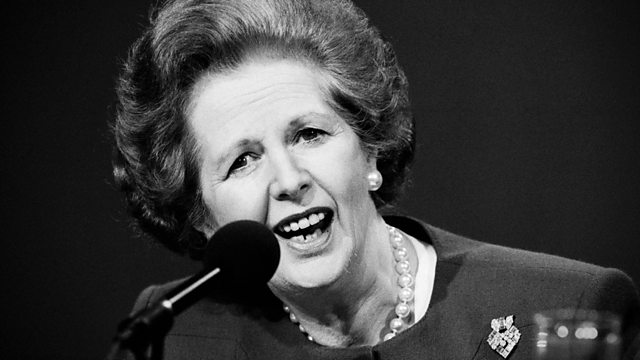 16/04/2010
Listen in pop-out player
Presented from Manchester by Sheila McClennon.
We're quite good at noticing a politician's body language - the ticks and tags which tell us how comfortable they are in their own skin. But what about interpreting their voices? The voice does not lie. It reveals much more about us than we could imagine. How you speak and the sound you make tells others a lot about who you are and it's not just about your accent. Should we be paying more attention to the way our politicians speak and not to just to what they are saying? And, is it harder for female politicians to be taken seriously because they have softer, higher voices? Mrs Thatcher famously changed her voice so, what are today's female politicians doing to ensure that they are not being let down by the way they speak? Sheila is joined by political journalist Julia Langdon and vocal coach Philippa Davies.
According to the Association of School and College Leaders, children are harder to motivate with traditional teaching methods because in the internet age they expect instant results. Children spend on average 1.7 hours a day online, 1.5 hours on games consoles and 2.7 hours watching television.So, have websites and computer games made them impatient with the pace of today's learning? Jim Smith - the author of 'The Lazy Teacher's Handbook' discusses with Simon Warr, a teacher of French and Latin at The Royal Hospital School in Ipswich.
Fran Clarke has just returned from a six month stint in Antarctica where she has been preserving objects at Captain Scott's hut. She is Collections Care Officer at Manchester's Museum of Science & Industry and used her experience of conserving industrial objects to help prevent deterioration of the Scott material. She spent three months at Scott Base conserving artifacts in an on-site laboratory then three months out in the field at Scott's hut. The temperature was 75 degrees and she lived in a tent for three months without running water, no fresh food for weeks, and with only a couple of companions. She joins Sheila to talk about the experience.
Hissa Hilal, a poet, journalist and mother of 4 in her 40s, caused a storm in the Arab world last month when she appeared on the Abu Dhabi TV talent show, Millions Poet - a kind of American style Pop Idol for poets. She was dressed in a full burqa, her face covered with only her eyes showing, but denounced some of the conservative clerics in her native Saudi Arabia for their stance on women's rights, freedom of the press and their message on terror. She received acclaim from the all-male panel of judges and from studio and TV audiences, and won a place in last week's final, coming third. Some felt she should have won and the judges weren't brave enough to allow it, but she did leave Abu Dhabi with over half a million pounds in prize money. To assess Hissa Hilal's impact in the Arab world, Sheila McClennon talks to Madawi Al-Rasheed, Professor of Social Anthropology at King's College, London.
Last on