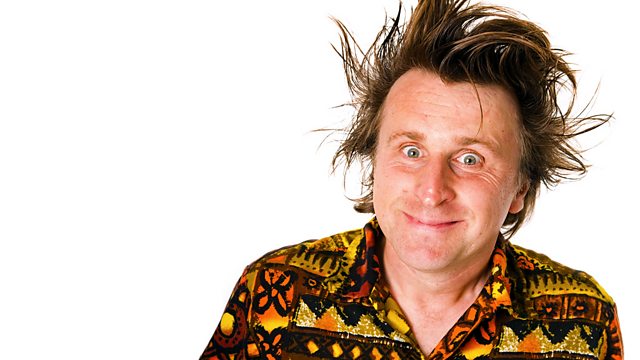 In this episode, Milton proves that you don't need to be a weatherman to know which way the wind blows - you just need a fully-working anemometer and a mouse called Tim.
Hurricanes, eclipses and a box of Duchy Originals are just some of the hideous forces of nature Milton has to reckon with. So if you like talking about the weather - and what English person doesn't - then wrap up warm and make sure you catch Another Case Of Milton Jones.
Milton's joined in his endeavours by his co-stars Tom Goodman-Hill (Camelot), Dan Tetsell (Mongrels) and Lucy Montgomery (Down The Line).
Britain's funniest Milton and the king of the one-liner returns with a fully-working cast and a shipload of jokes for this series of daffy comedy adventures.
Each week, Milton is a complete and utter expert at something - Top Gun aviator, Weatherman, Billy Elliot-style dancer, World-beating cyclist, mathematical genius and Extreme Travel Entrepreneur. And each week, with absolutely no ability or competence, he plunges into a big adventure with utterly funny results.
"Milton Jones is one of Britain's best gagsmiths with a flair for creating daft yet perfect one-liners" - The Guardian
"King of the surreal one-liners" - The Times
"If you haven't caught up with Jones yet - do so!" - Daily Mail
Written by Milton with James Cary (Think The Unthinkable, Miranda)
Produced and directed by David Tyler
A Pozzitive Production for BBC Radio 4.
Last on
More episodes
Next
You are at the last episode