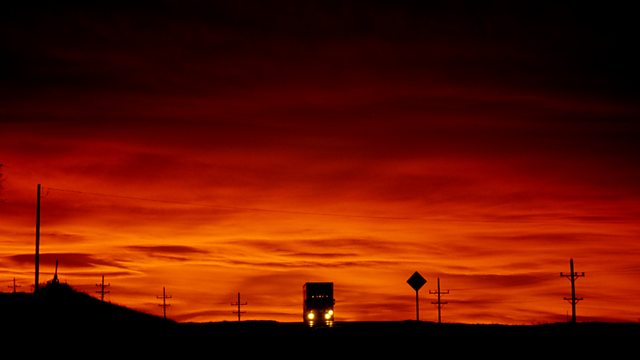 07/04/2010
Susan Sharpe presents rarities, archive and concert recordings from Europe's leading broadcasters
01:01AM
Monteverdi, Claudio (1567-1643)
Amor che deggio far?
01:05AM
Io son pur vezzosetta pastorella
01:08AM
Augellin che la voce al canto spieghi
01:12AM
Castello, Dario (1590-1644)
Sonate Decima a 3
01:19AM
Monteverdi, Claudio (1567-1643)
Lettera amorosa (Se i languidi miei sguardi)
Gianluca Ferrarini (tenor)
01:26AM
Chi vol haver felice e lieto il core
01:29AM
Lamento della ninfa
01:35AM
Chiome d'oro, bel thesoro
01:38AM
Uccellini, Marco (c.1603-1680)
Sonata sopra la Bergamasca
01:42AM
Monteverdi, Claudio (1567-1643)
Vaga su spin'ascosa
01:46AM
O come, sei gentile, caro augellino
01:50AM
Tirsi e Clori (from libro VII de madrigali - Venice 1619)
01:58AM
Lasciate I monti (from Orfeo [1607])
Concerto Italiano; Rinaldo Alessandrini (harpsichord & director)
02:02AM
Strauss, Richard (1864-1949)
Symphonia Domestica (Op. 53)
National Polish Radio Symphony Orchestra of Katowice, Jerzy Salwarowski (conductor)
02:45AM
Hartmann, Johan Peter Emilius (1805-1900)
Sechs Tonstücke in Liederform (Op.37)
Nina Gade (piano)
03:01AM
Ibert, Jacques (1890-1962)
Trio for violin, cello and harp
András Ligeti (violin), Idilko Radi (cello), Eva Maros (harp)
03:16AM
Beethoven, Ludwig van (1770-1827)
Symphony No. 1 in C Major (Op. 21)
BBC Scottish Symphony Orchestra, Donald Runnicles (conductor)
03:42AM
Prokofiev, Sergey (1891-1953)
Symphony No.1 in D major (Op.25)
Royal Concertgebouw Orchestra, Karel Ancerl (conductor)
03:56AM
Stravinsky, Igor (1882-1971)
Suite italienne for violin and piano
Alena Baeva (violin), Giuzai Karieva (piano)
04:13AM
Bach, Johann Sebastian (1685-1750)
Herz und Mund und Tat und Leben, BWV.147
The Sixteen, Netherlands Radio Chamber Orchestra (Barockformation), Ton Koopman (conductor)
04:44AM
Tartini, Giuseppe (1692-1770)
Concerto for violin and strings in D minor (D.45)
Carlo Parazzoli (violin), I Cameristi Italiani
05:01AM
Stradella, Alessandro (c.1642-c.1682)
Sinfonia in D minor
The Private Music
05:08AM
Mozart, Wolfgang Amadeus [1756-1791]
Flute Quartet no.4 in A major (K.298)
Tom Ottar Andreassen (flute), Frode Larsen (violin), Jon Sønstebø (viola), Emery Cardas (cello)
05:20AM
Schuncke, Ludwig (1810-1834)
Grande Sonata in G minor (Op.3)
Sylviane Deferne (piano)
05:43AM
Schumann, Robert (1810-1856)
Symphony No.3 in E flat major (Op.97) 'Rhenish'
BBC Scottish Symphony Orchestra, Ilan Volkov (conductor)
06:14AM
Warlock, Peter (1894-1930)
Serenade for Strings (1921-22)
Manitoba Chamber Orchestra, Roy Goodman (conductor)
06:21AM
Delius, Frederick (1862-1934)
Violin Concerto
Philippe Djokic (violin), Symphony Nova Scotia, Georg Tintner (conductor)
06:49AM
Poulenc, Francis (1899-1963)
Litanies à la Vierge Noire - arranged for female/children's voices, string orchestra and timpani
Maîtrise de Radio France, Orchestre National de France, George Prêtre (conductor).
Last on