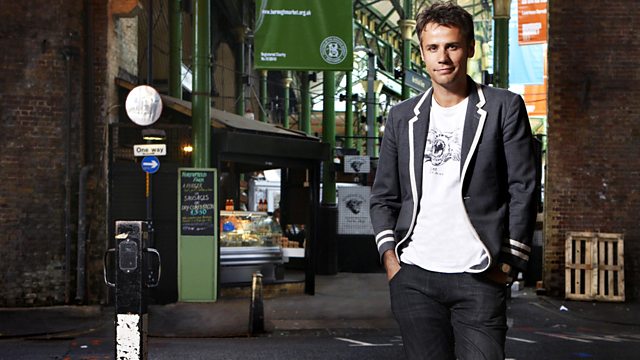 30/03/2010
Comedian, writer and actor Alan Davies chats to Richard about the one-off Jonathan Creek special due to air on Easter Sunday; along with his regular role on QI and the joys of parenthood
Simon King tells Richard about taking his young family to live on Shetland - and why otters are irresistible creatures - as revealed in his book and TV series Simon King's Shetland Diaries
The Large Hadron Collider is up and running again, as scientists begin once again colliding particles at record energy levels, in a quest to understand the Big Bang. Physicist John Ellis at Cern in Geneva - an advisor on the project - explains the excitement.
Richard catches up with the new Doctor, Matt Smith, on his tour bus before the new series of Dr Who begins on BBC1 this week. So what's it like taking over one of the highest profile roles on television? Matt explains his excitement at becoming the eleventh Doctor and what viewers should expect from the new series
Boyd Hilton and Benji Wilson give their verdict on the new Doctor Who along with the rest of the week's TV highlights, including the new series of BBC1's Ashes to Ashes and the search for a Dorothy in Over the Rainbow.
Last on