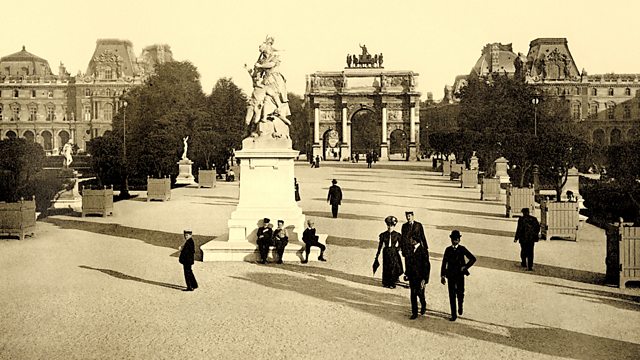 "The idea was to create a kind of mini Human Comedy of Paris, in which the history of the city would be illumined by the real experiences of its inhabitants."
So says the author Graham Robb about his new book 'Parisians'. And a whole host of characters walk, scuttle jump, run and flounce across his pages, beginning with the French Revolution and ending in more current times. These inhabitants are natives and visitors, and it is the likes of Charles Axel Guillaumot, Marie Antoinette, Alexandrine Zola, Adolf Hitler and Charles de Gaulle who lighten and darken the city's streets
in five episodes for BOOK OF THE WEEK. The series narrator is Stephen Boxer.
In today's episode, the city is occupied and a foreign invader has designs on its beautiful
buildings... Reader Stephen Boxer.
Last on