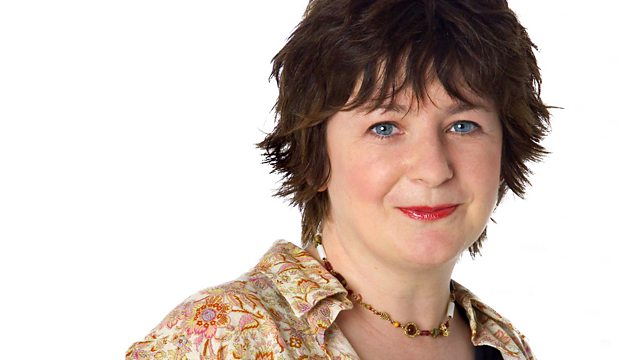 Weekend Woman's Hour
Listen in pop-out player
Presented by Jane Garvey.
Actress, comedian and writer, Meera Syal joins Woman's Hour to talk about her new role as Shirley Valentine.
Two for the price of one - that's politicians and their wives - with column inches and TV interviews devoted to the wives of the party leaders how important are they in winning votes? Elizabeth Day, writer for the Observer, Alicia Collinson, barrister and wife of Conservative MP Damian Green, and Editor of BBC Political Research, David Cowling, discuss.
Following the death of Lady Susana Walton last month, we look at people who are "keepers of the flame". In 1948, Susana married the English composer, Sir William Walton. After his death in 1983, Lady Walton became custodian of her husband's professional work. She fiercely promoted his music, and in 2001 she was awarded an honorary doctorate by the University of Nottingham in recognition of the work she had done to maintain the legacy of her husband. So how best do you safeguard the reputation of a loved one? We talk to Lady Deborah MacMillan, the widow of the choreographer Kenneth MacMillan and the composer Michael Berkeley.
A report by Amnesty International entitled 'Deadly Delivery' says America's approach to maternity care is "disgraceful and scandalous", with a death rate worse than in 40 other countries, including nearly all the industrialised nations. Jane talks to Angela Burgin Logan whose difficult birth left her with ongoing health problems, Nan Strauss who co-authored the report and Professor Timothy Johnson who Chairs the Department of Obstetrics and Gynaecology at the University of Michigan.
In 1995 Alison Hargreaves became the first woman to climb Everest without an additional supply of oxygen. Her strength, skill and determination made her an inspiration to thousands of women, and her achievements became front-page national news. But three months later her tragic death while climbing K2 was reported. Her death led to much criticism from the press who questioned how a woman with two young children - Tom aged six and Kate aged four - could have risked her life. The family have relocated to the Swiss Alps where Tom, now 21, is training to tackle some of the mountains his mother climbed. We talk to Tom, ski instructor Kate and their father Jim.
And as the British Film Institute launches a Paul Newman season we review his partnership with Robert Redford and debate who was better. Dr Sarah Churchwell, film critic and Senior Lecturer in America Studies at UEA and Antonia Quirke, author and film critic assess the stars' appeal.
Last on