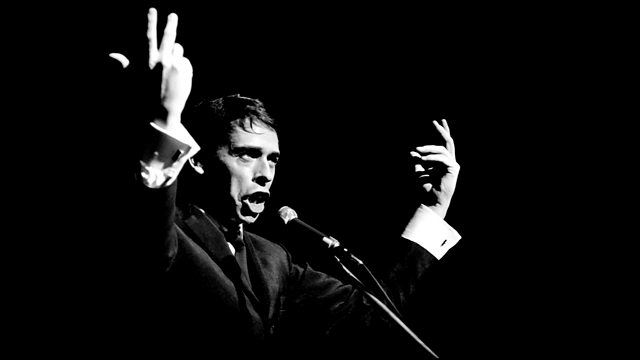 In part three of Behind the Brel: The Story of a Musical Genius, Marc Almond charts Jacques Brel's unconventional side and how he turned his back on family life in Belgium to pursue his dream of being a singer in France.
This episode also looks at how Brel sensationally quit singing at the height of his career before turning his hand to films - both directing and acting.
We also hear how his sense of freedom was so strong he undertook a trip to circumnavigate the globe on a sail boat.
Meanwhile singer and actress Elly Stone explains the American adaptation of Jacques Brel's song - La Valse a Mille Temps which was brought to life in the States as Carousel for the musical "Jacques Brel is Alive and Well and Living in Paris". Stone explains the rather difficult translation process used for Carousel.
The programme also looks at Brel's last days (when was battling lung cancer) and examines his legacy.
Contributors in this episode include US singer-songwriter Rod Mckuen, Opera singer Toby Spence, Brel's daughter France Brel and Jean-Michel Boris who was in charge of the Olympia In Paris for Brel's last concert.
Last on