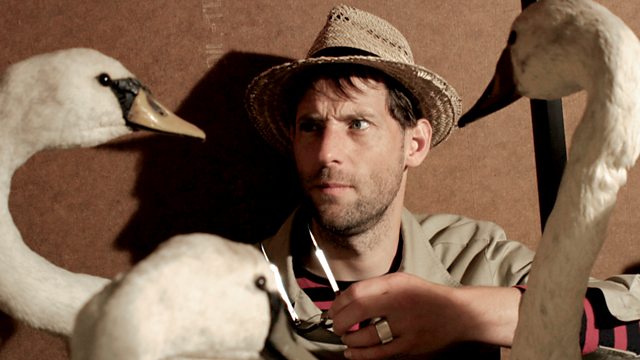 The Haunted Moustache
Musician David Bramwell delves into the world of Victorian psychic phenomena, modern witchcraft and mind altering states in the search for the story behind an inherited moustache. "In the early summer of 1991 I inherited a moustache from my Great Aunt Sylvia. She made it to the over-ripe age of 96 before sailing out of this world, fag in hand, leaving behind an unfinished jigsaw of the Eiffel Tower and a forlorn cat..."
Obsessed with finding out the identity of the moustache's owner - an unlikely inheritance from his Great Aunt Sylvia - musician David Bramwell sets off on a quest to record séances and psychics, the effects of mind altering Amazonian plants, hippies and phantom orchestras - a soundtrack pulling the audience into the world of a Victorian deceased freak show host - Ambrose Oddfellow.
The Haunted Moustache is a meditation on one man's obsession with freak shows, synchronicity, the occult and the existence or not of a spirit world. Drawing on the tales of Victorian spiritualist fakery from magician Paul Zenon, the gothic charms of The Last Tuesday Society, the magical early electronica of musician Sarah Angliss, not to mention a cup of tea shared with a Wiccan Priest in suburban Shoreham, Bramwell travels from the wilds of Woodhall Spa in Lincolnshire, where the moustache's owner is recalled on the stage of the magical 1920's Kinema in the Woods, before ending in a Brighton council flat, with Dali muse Drako Oho Zarhazar, sharing the messages concealed in his tattoo.
Last on