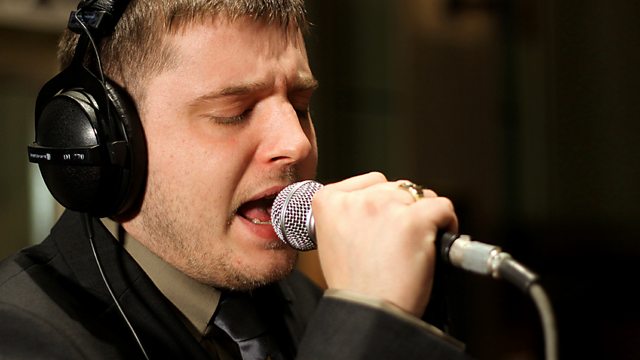 Wednesday - Plan B in the Live Lounge
Ben Drew AKA Plan B performed his single 'She Said' and a cover of 'Pass Out' by Tinie Tempah.
He's busy shooting a film about the character in his album 'The Defamation Of Strickland Banks'. Imagine a hip hope musical. Then later in the summer he's hoping to direct his own film.
Ben wrote his first song when he was 11 and formed a group with his mates called E17 in tribute to East 17.
Ben really hates it when people cover his tracks and they get the lyrics wrong, so he was very nervous about performing a cover of 'Pass Out' as he got the lyrics off a website. Listen back to the Live Lounge to see if he managed to get it right!
He also has a cat called Delroy.
In other news…Fearne's ginger imposter has been on the prowl again and she has found a talking dog that says 'hello'.
Fearne hit the old button on the Music Generator today and it squeezed out En Vogue 'My Lovin' (You're Never Gonna Get It) for Charlotte.
The Overall Most Popular Tracks
Most added tracks from this show