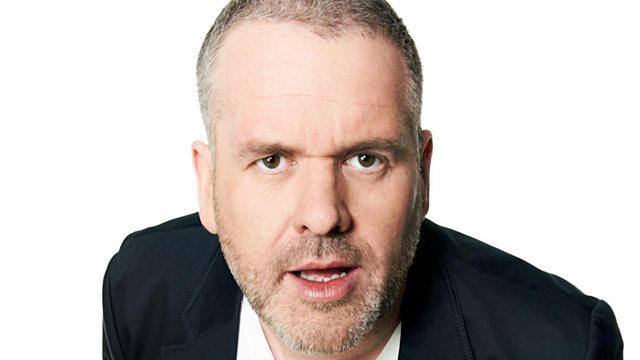 Wednesday - Dave's New Game Spell Bound & The Chair Of Tape!
(iPlayer times in brackets)
06:35 (00:05) – The weather is rubbish, cold, wet and just rubbish! We then talk about Wales switching off its analogue telly broadcast. We don't really understand what that means, so we debate the whole digital telly versus analogue situation.
07:05 (00:35) – We get Dominic to fully explain his in depth weather. We're still not sure how it can be getting dryer with showers!
07:20 (00:50) – Where Am I with Westwood. Where was he today?
07:30 (01:00) – Some debate as to the people that Dave claims are from Scunthorpe. They're from the general area!!
07:35 (01:05) – Dom gets some real weather facts from a real weather man. We talk about Ringo Starr and his weird video from ages ago when he asked people not to send in stuff to get signed.
7.50 (01:20) – We play Dom's response to Ringo, which is a classic.
8:15 (01:45) – Our new game 'Spell Bound'! Matt gets gaffer taped to a chair which he thoroughly enjoyed and found fun.
8.25 (01:55) – We release Matt from the chair of tape, even though he's actually enjoying himself a lot.
08:45 (02:15) – Justin Bieber: How Tall Am I? Another silly game!
09:00 (02:30) – Tedious Link: Girls Aloud – Love Machine.
09:05 (02:35) – We talk about how many people we've got on Facebook and how we can get the numbers up. The Roy picture got a million views!!
09:35 (03:05) – The weather is crappy so be careful out there. Wear a hat and wrap up warm.
09:45 (03:15) – Carpark Catchphrase with Tina & Harry. It's a draw so they're both back in two weeks time.
10:00 (03:30) – Chris talks to Fearne about how he can't walk properly!