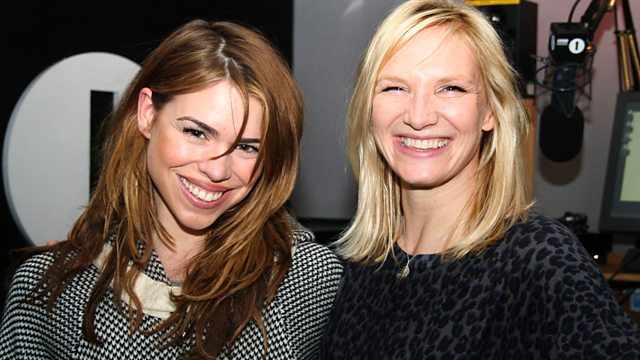 28/03/2010 - Billie Piper takes the Road Trip
Jo has her top tips for the week ahead, plus Billie Piper takes The Road Trip - where will we end up?
Billie takes on a journey through her favourite places, people, music, food and friends. She talks about her challenging role in The Secret Life Of A Call Girl and her thoughts on the new Doctor Who.
On the Road Trip car stereo is music from Mumford and Sons, The XX and Justin Timberlake.
Also, Gemma from Radio 1 Xtra has been to Leeds to discover what the city's rocking fashion wise. See the pictures above and the link to her full blog is on the Jo Whiley homepage.
Jo's also been sifting through all the latest releases for you and has new tracks from Beach House, Two Door Cinema Club and Drake.