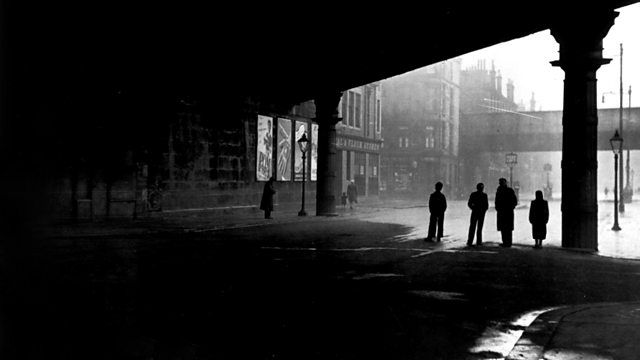 Last Family Standing
Paul Watson's play "Last Family Standing" is set in 1946 though many listeners might think it today.
Britain, newly emerged from the shadow of war is in a time of austerity. Five million victorious men and women have returned from the war effort to a peacetime of few jobs. Money, food and decent housing are also scarce. The Government has failed to stem accumulating social problems. The jubilation of VE day has evaporated. Life is difficult. The party is over.
Today, 2010, we are told our economic output is falling. The nation is suffering the worst contraction of GDP since 1946.
Politicians wave their hands and offer excuses. Bankers sit in isolated splendour seemingly impervious to social need. And the people wait!
Like our grandparents who waited for the tank and munitions factories to re-adjust to the needs of peace, to the building of cars, kettles and cookers, we all again wait, as unemployment and its consequence affect the finance of home life.
Paul Watson's play is the account of one waiting family in 1946, the Truscott family. Charles, Marjorie and their grown-up children's struggle to survive "at any cost" brings tragic consequence as remembered by the only surviving family member, Dorothy. It is her anger and contempt for the Establishment of "then and now" that fuels 'Last Family Standing'.
Narrator ..... Paul Watson
Old Dorothy Truscott ..... Janet Amsden
Young Dorothy ..... Flora Newbigin
Dad"Charlie" ..... Jonathan Tafler
Mum "Marjorie" ..... Jacqui Sharpe
Frank ..... Tony Longhurst
Arthur ..... Michael James Ackerman
Estelle/Woman ..... Sara Stephens
Prostitueclient/Official ..... Peter Benedict
Mr Fentamann/Chemist ..... Russell Floyd
Nurse ..... Lucie Fitchett
The programme is produced by Paul Watson and is a Pier Productions Limited production for BBC Radio 4.
Last on