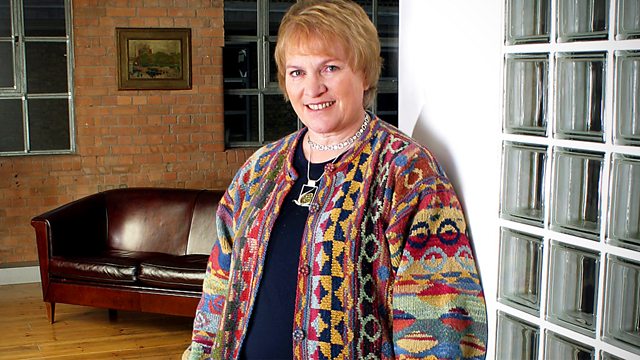 31/03/2010
Listen in pop-out player
Elkie Brooks was born Elaine Bookbinder, the daughter of a tailor and a kosher baker, who left home in Salford at the age of 15 to pursue her dream of being a singer. In her early years she sang with the legendary Humphrey Lyttelton, shared a bill with The Beatles and went on to front the raunchy group Vinegar Joe with Robert Palmer. This year she celebrates fifty years in the music business and releases two albums, Sunshine After the Rain, a career-spanning collection and a new album, Powerless.
Ann McPherson is a retired GP who set up Healthtalk online. As a newly diagnosed breast cancer patient, she pioneered this website because she herself couldn't find information on how other people were managing the disease. She also created the award-winning book 'Women's Health' for GPs and wrote the Woman's Hour Book of Health. She is co-author of 'Diary of a Teenage Health Freak' which has sold more than half a million copies.
Alex McBride is a criminal barrister. In his book 'Defending the Guilty' he takes us behind behind the scenes of Britain's criminal justice system, from the smoke filled rooms where the junior barristers await the call to court to the public arena of the Old Bailey. Defending the Guilty is published by Viking.
Simon King is the BAFTA award-winning natural history film-maker, who, over the last thirty years has worked on programmes including the Blue Planet, Big Cat Diary and Springwatch. He has just spent the last year on the Shetland Islands with his wife and young daughter experiencing Shetland through the changing seasons for a BBC series. He'll be explaining that visiting these islands, home to otters and vast seabird colonies, had always been a boyhood dream of his. The book, Shetland Diaries, is published by Hodder.
Last on