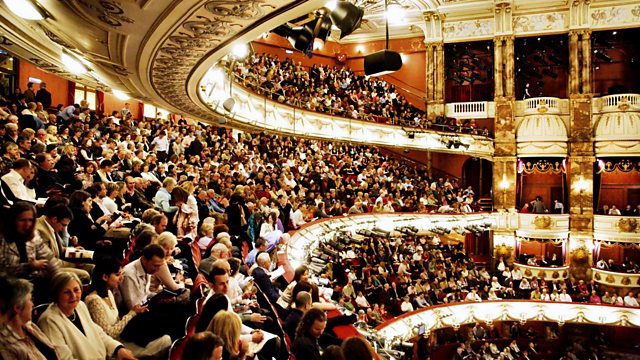 Rachmaninov's Aleko
Gianandrea Noseda conducts the BBC Philharmonic, Turin Regio Chorus and an all-Russian cast in Rachmaninov's early 1-Act opera Aleko, based on Pushkin's dramatic poem The Gypsies.
Synopsis:
Aleko has fled society and is taken in by the gypsy Zemfira. He is soon performing with a tame bear, singing as it dances, while Zemfira's father plays a tambourine and Zemfira herself collects money from the audience. They have a child, but Zemfira betrays Aleko with a young gypsy. One night, he surprises the lovers and murders both. The tribe moves off, leaving him alone on the steppe.
Aleko: Sergey Murzaev (baritone)
Old Gypsy: Gennadi Bezzubenkov (bass)
Zemfira: Svetla Vasilieva (soprano)
Young Gypsy: Evgeny Akimov (tenor)
Old Gypsy Woman: Nadezhda Vasilieva (mezzo-soprano)
Gianandrea Noseda (conductor)
BBC Philharmonic
Turin Teatro Regio Chorus.
Last on