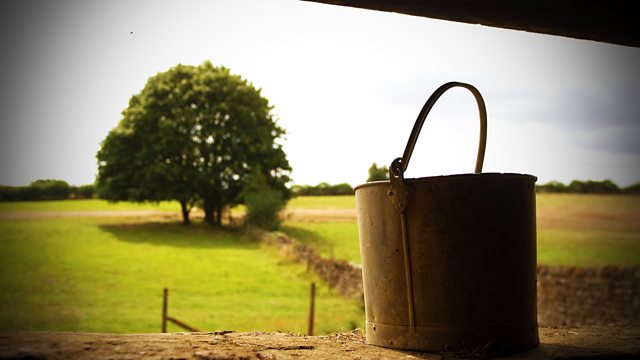 31/03/2010
Eddie and Joe rehearse their talent show joke routine but Joe keeps messing it up.
Vicky's determined to solve her problem, and is grateful to Joe for agreeing to help with the calves. Joe tells Eddie that she has a rosy view of farming but she'll learn. Eddie doesn't think Vicky will find a market for veal but Joe knows they shouldn't underestimate her.
Helen's glad she's got Ian to talk to. Pat's being supportive but Tom's off with her, and Tony's still the same. She tells Ian about yesterday's session, when she discussed telling the child about how it was conceived. Ian finds it fascinating. Helen just wants it to start happening.
After seeing her son James to celebrate his birthday last night, Lilian meets Paul in London, and they wander around the tourist routes. Neither of them have mentioned to anyone about their meeting. She tells him a lot of her history over lunch, including Costa Rica. He doesn't think a two-bit building business and a semi in Watford amount to much in comparison but wants to learn more about her. As Lilian gets her train, they agree they'd like to meet up again. He'll give her a call.
Last on