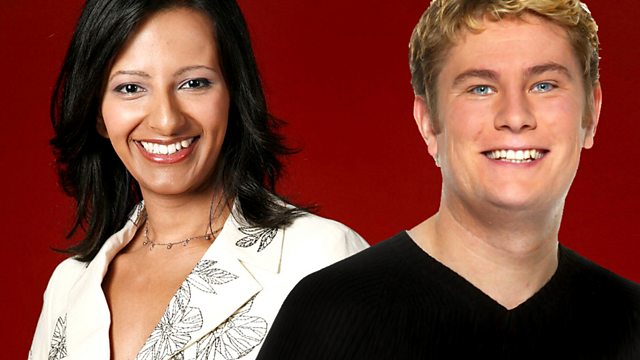 20/03/2010
Phil Williams and Ranvir Singh with the big sports stories, news, weather, plus previews of the weekend's sporting events.
Unite defend their strike while listening to tales of woe from British Airways passengers.
SNP Deputy leader Nicola Sturgeon explains the irony of how they don't want Westminster but that Westminster might need them if there's a hung parliament.
Rugby chat meets MasterChef, as former Ireland and Scotland internationals Keith Wood and Andy Nichol are joined by MasterChef judges Gregg Wallace and Michel Roux Jnr on the Eurostar on the way to France v England.
Last on