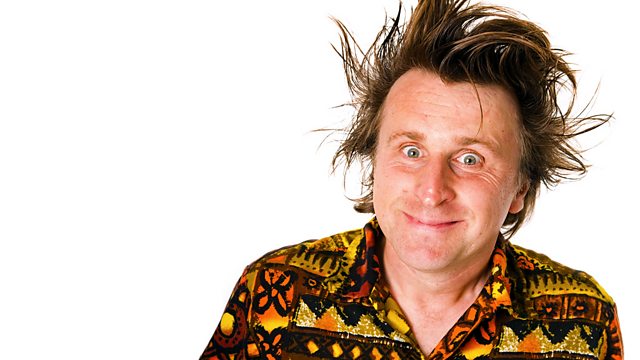 In this episode, Milton's a world-beating cyclist who gets tangled up in a close-fitting body suit and the population of Holland... So if you want motivation, speed, adrenalin and a low-energy light bulb that takes forty minutes to come on, then put on your yellow jersey and catch up with "Another Case Of Milton Jones"
He's joined in his endeavours by his co-stars Tom Goodman-Hill ("Camelot"), Ben Willbond ("Horrible Histories") and Lucy Montgomery ("Down The Line").
Britain's funniest Milton and the king of the one-liner returns with a fully-working cast and a shipload of new jokes for a series of daffy comedy adventures
Each week, Milton is a complete and utter expert at something - Top Gun aviator, Weatherman, Billy Elliot-style dancer, World-beating cyclist, mathematical genius and Extreme Travel Entrepreneur ...
... and each week, with absolutely no ability or competence, he plunges into a big adventure with utterly funny results...
"Milton Jones is one of Britain's best gagsmiths with a flair for creating daft yet perfect one-liners" - The Guardian
"King of the surreal one-liners" - The Times
"If you haven't caught up with Jones yet - do so!" - The Daily Mail
Written by Milton with James Cary ("Think The Unthinkable", "Miranda")
Produced & directed by David Tyler
A Pozzitive Production for BBC Radio 4.
Last on