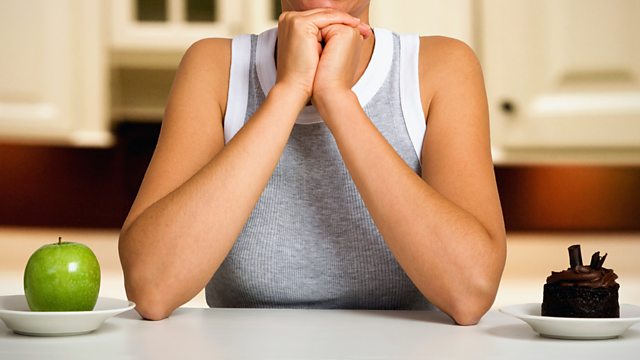 Listen in pop-out player
Most of us in the UK are overweight and many are constantly dieting. How can we talk about what's normal when it comes to eating when the majority of us simply consume too much food?
Vivienne Parry sets forth on a mission to pin down what normal or healthy eating actually means.
She meets the evangelists from the raw food, pure food community, the health food junkies who say their diet is the natural, 'normal' way of eating, and hears from those who fear that an obessession with eating only the 'purest' of foods is giving rise to a new 'righteous eating' condition called orthorexia.
Vivienne speaks to those who believe extreme diets and restricting and controlling what we eat are worrying steps on a path towards a diagnosable eating disorder. But others say that eccentric diets represent a rejection of the current food environment, a problem only when they seriously affect on someone's life, or offer inadequate nutrition.
With a staggering 60 per cent of us overweight or obese, one woman tells Vivienne how desperate she is to achieve a 'normal' weight, as she prepares for gastric surgery to reduce her 19 stone weight.
Obesity is the subject of a powerful struggle among medical professionals, who are currently deciding what should and shouldn't be considered to be a mental disorder. A prominent neuroscientist tells Vivienne that obesity is a brain disorder, while others argue that handing out psychiatric labels to obese people risks labelling swathes of the population as 'abnormal'.
Last on
More episodes
Next
You are at the last episode