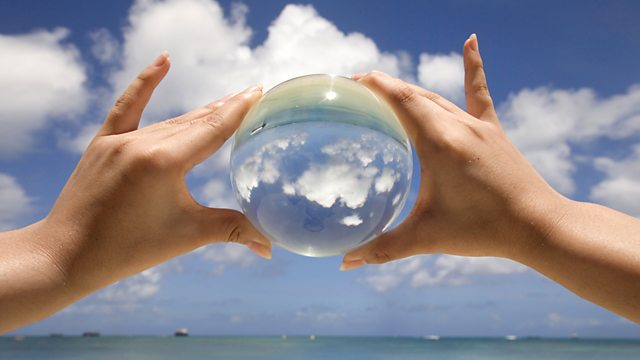 23/03/2010
Listen in pop-out player
Climate change is one of the most complex, and controversial, topics in science at the moment. We take a long, hard look at the realities of climate change: what's known and, more importantly, where the uncertainties lie. What will the farmers of the future be planting? Will their crops be subtle variations of the ones we see today or, you ask, is there something surprising waiting in the wings to feed the world's growing population? As technology improves it will produce more efficient energy sources and less power hungry devices. So is it really going to cost trillions of pounds to ameliorate the effects of climate change? And how much electricity could we generate if we put a tiny hydroelectric plant in every body of moving water in the country?
Join Richard Daniel and his guests, climate change expert Prof Mike Hulme, environment scientist Dr Ros Taylor and plant geneticist Prof Denis Murphy.
A Pier production for BBC Radio 4.
Last on