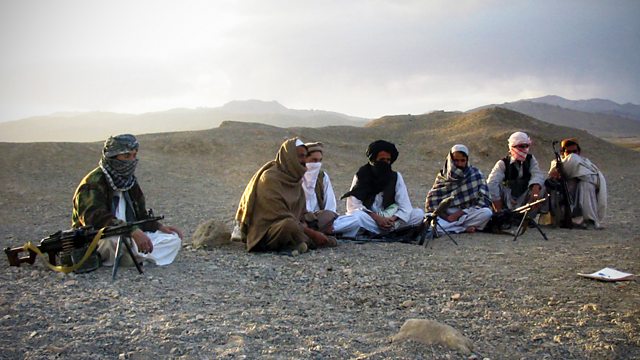 Who Are The Taliban?
Listen in pop-out player
While the fighting in Afghanistan continues there is talk, too, of a negotiated peace. But do we really understand who the Taliban are, what they want and how they fit into Afghan society? Edward Stourton discovers what dealing with the Taliban would really mean.
Contributors:
Ahmed Rashid, Pakistani writer
Professor Malcolm Chalmers, Royal United Services Institute
Sam Zarifi, Asia Pacific director, Amnesty International
Thomas Ruttig, former UN political director, Kabul
Alex Van Linschote, Dutch writer
Michael Semple, regional specialist on Afghanistan and Pakistan
Felix Kuehn, writer
Horia Mosadiq, Afghanistan researcher, Amnesty International.
Last on
Featured in...
A selection of the best Analysis programmes exploring political Islam around the world.