Add music you love and enjoy it with
The Beatles - 1, Apple, 9

The Beatles: 1962-1967, Apple, 11

The Jam

That's Entertainment

The Jam: The Singles 1980-1982, Polydor

Toto

Hold The Line

Driving Rock (Various Artists), Global Records & Tapes

Fontana: Chapter 1. The Birth (60's), Fontana, 3

MOIRA'S GOLDEN OLDIE

Rediscover The 50's - Here Comes Summ, Old Gold

Deacon Blue- Our Town (Greatest Hits), Columbia

(CD Single), Universal Island Records, 1

Magic Christian Music By Badfinger, Apple

Light Years - The Very Best Of ELO, Epic

(CD Single), Relentless Records

Phil Collins

Sussudio

Phil Collins ...Hits, Virgin

Jackie Wilson

I Get The Sweetest Feeling

Time For Love (Various Artists), Truetrax

Blur

To The End

Glorious (Various Artists), Columbia

(CD Single), Island Records, 1

GOBSMACKER #1

The Very Best Of Fleetwood Mac, Warner Strategic Marketi, 1

GOBSMACKER #2

Cafe Latino (Various Artists), Telstar

The Rolling Stones - Forty Licks, Abkco

ABBA

Super Trouper

Abba Gold (40th Anniversary Edition), Polar, 006
Today's Show Was Entitled: Sometimes It's Important To Big Yourself Up - A Little

Today's show was dedicated to anyone who teaches - a great gift

Today's Show Starred:

Emma Gerrin from Exeter in Devon who spoilt her hubby with breakfast in bed

Matt Colson from Farringdon who started his new job today

Dave Smith from North Lancashire who delivered milk and newspapers on his 60th birthday

Ross Parker from Holloway who drove a tank with his mum

Cameron Swinnail from Welton who went on a residential trip with his school

Maureen Wass from Peterborough who chose today's Golden Oldie

Jacqui and Andy Simpson who announced today's Mega-Phone-Call

Dai Jones who is the President of the Royal Welsh Show

Ruth Organ from Pershore who picked today's Gobsmackers

Reverend Rob Gillion who helped us pause for thought

Jim Harper from Charminster who said "hello"

Malcolm Davis from Pontypridd who said "hello-a"

Jackie Littlejohn from Crewe who said "heeelloooooo"

Pause for Thought

From Rev'd Rob Gillion, Area Dean of Chelsea and Rector of Holy Trinity

Now Chris, I know everyone's heard of Radio 2's 'Get Connected Campaign' which is running across the Network for the entire month of March: encouraging us all to get on line and keep in touch.
When I arrived to take up my new job as Rector of Holy Trinity Sloane Square I decided to go and meet my local MP and find out what he saw as the major priority for our part of London – without hesitation he said "Loneliness"
For me of course I seek to combat loneliness by welcoming people to our church which is open every day. Being with someone face to face is always best, but this is not always possible for one reason or another.
This is where the internet is a God-send. Without moving away from your home or place of work you can instantly connect with friends and family, radio stations and churches.
Letters are wonderful but not immediate, telephones are fantastic but when my son lived in Australia for a year we discovered we could connect with him over the internet, and actually see him as we spoke even though he was on the other side of the world.
Now I have just taken the funeral of Grace – a life-long listener of Radio 2. Grace had been part of the church family all her life and she never missed a Sunday and she never missed pause for thought – especially mine. I've always known I have one fan.
Now Grace has a devoted Grandson William who is a wizard on computers. She would listen with fascination as William told her about all the possibilities even though she said that she wasn't quite sure how 'Blue band' or 'face lift' worked.
Christians believe that God created all and we speak of being the family of God. It is so important for us to communicate, to share and to get involved and be part of each others lives. And from my experience working in various parishes, it's an irony that living in today's affluent society has produced so much loneliness. There are people this morning with no one to turn to, who have lost touch with family and friends and have lost confidence to do anything about it. This is where we in our different communities can all help: by reaching out, sharing and listening.
BBC Playlister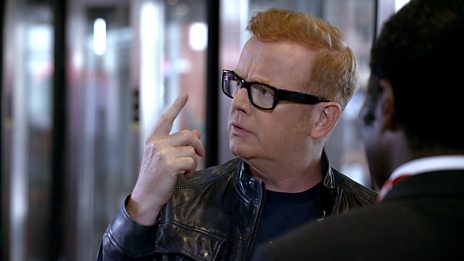 Chris has a song stuck in his head - but what is it? That's why he needs BBC Playlister!
500 WORDS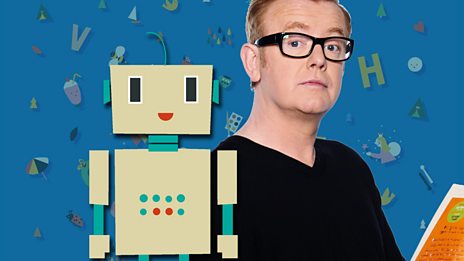 Featuring celebrity videos and top writing tips!
Podcast
Catch up with the latest Breakfast fun with Chris Evans. Hear the best stories and the biggest…