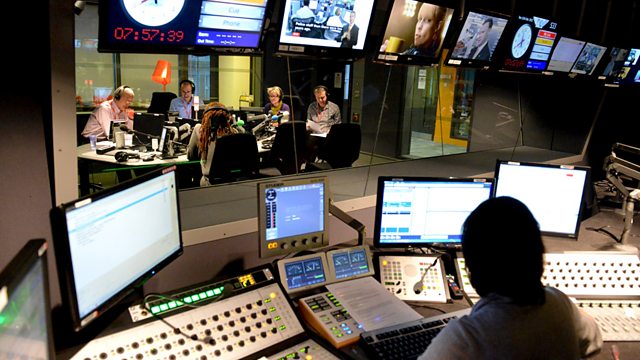 24/03/2010
All the morning's news and current affairs, including:
07:30 Social friction in east London over the level of immigration
07:50 Why did Ian Watmore resign as chief exec of the FA?
08:10 What does the Budget hold in store?
08:30 Criticism of Yarl's Wood immigration detention centre
With Sarah Montague and James Naughtie.
Last on