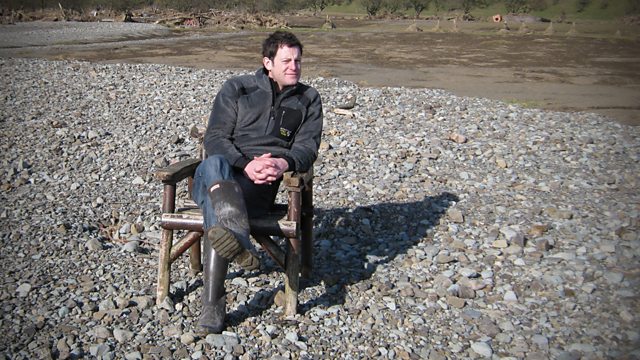 Post-Flood Cumbria
Listen in pop-out player
In November 2009, much of the UK experienced some of the heaviest rain for years. One of the worst affected areas was Cumbria, where rivers burst their banks and torrents of water raced through the streets of towns and villages and devastated the surrounding countryside.
For a while, images of the devastation dominated the media. But what happened next? Matt Baker visits the area to find out how the clean-up and rebuilding operation is going and talks to people whose lives and businesses were badly affected. He starts his day in Workington, where the main bridge collapsed, leading to the tragic death of a local policeman and effectively splitting the town in two. Work is now underway on a new temporary road bridge which will finally enable people to travel from one side of the town to the other without an 18-mile detour. Matt joins Chris Tomlin of the Lake District National Park out on the fells to find out just where all the water came from that caused so much damage. He also hears from local farmers about the devastation caused to their land by the thousands of tons of gravel and debris left behind by the water.
Matt visits Wordsworth House, the birthplace and childhood home of William and Dorothy Wordsworth, where he helps out in the clean-up operation in the 18th century-kitchen garden. He is also taken around the streets of Cockermouth by Mike Park, team leader of the Cockermouth Mountain Rescue team who helped to rescue people from their flooded homes and businesses.
Last on