Music and featured items
29 items
Add music you love and enjoy it with
Time to kick off the week with today's Megaphone Call!

Today it's Dozy, Overtime, Showbiz and more...

... is Mike McCann, keeper of the (Wrong) Bongs for Big Ben!

Today's thought is presented by Reverend Rob Gillion.

The Beatles - 1, Apple, 1

The Beatles

Your Mother Should Know

Magical Mystery Tour, Parlophone, 5

Buggles

Video Killed The Radio Star

Our Friends Electric (Various Artist, Telstar

MOIRA'S GOLDEN OLDIE

50's Number Ones Vol 1, Old Gold

The Very Best Of Joan Armatrading, A&M

Beverley Knight & Chaka Khan

Soul Survivor

(CD Single), Hurricane, 1

Tom Jones

What's New Pussycat

Magic Moments: The Definitive Burt Bacharach Collection, Rhino

This Is Easy (Various Artists), Virgin

Fantastic 80's Disc 2 (Various Artis, Columbia

Shades Of Soul (Various Artists), Global Television

The Rolling Stones

Not Fade Away

The Rolling Stones - Forty Licks, Abkco

GOBSMACKER #1

The Carpenters - Yesterday Once More, A&M

GOBSMACKER #2

All Time Greatest Love Songs: Vol III, Columbia

Rox

My Baby Left Me

(CD Single), Rough Trade, 1

The Very Best Of Fleetwood Mac, Warner Strategic Marketi, 2

Dancing On Sunshine - 22 Reggae Hits, Polygram Tv

Bridge Over Troubled Water, Columbia
Today's Show Was Entitled: And The Winner Is...Sleep!

Today's show was dedicated to anyone who even thought about staying up for the Oscars last night.

Today's Show Starred:

Pam Lyons from Caerphilly who enjoyed her first day of retirement

Matthew Vose from London who attended the draw for the Carnegie Challenge Cup fourth round

Calvin Burton from Warwickshire who reached the big 4-0 today

Elsa Cavill from Hook who didn't throw a shot-put

Genivive Miles from Burford who carved a penguin cave

Courtney Hopper from Fleet who took her drama trophy to school

Delia McLafferty from Dumfries who chose today's Golden Oldie

Jane and Mark Parker from Paignton who made today's Mega-Phone-Call

Mike McCann who is the Keeper Of The Bongs

Helen Hosker from Wilmslow who picked today's Gobsmackers

Reverend Rob Gillion who helped us Pause For Thought

Sharon Leeshman from Billingham who said "Hellooo"

Mitch Law from Cheshire who said "HeeeeeellllllloooooooooO"

Alison Howarth from Chorley who said "...HELLO!"

Pause for Thought

From Rev'd Rob Gillion, Area Dean of Chelsea and Rector of Holy Trinity Church

Chris, so much has happened in the month I've been away, I can hardly keep up with the pace of life.

During this season of Lent there is a great emphasis on slowing down giving yourself space, disappearing into the wilderness, disciplining yourself by giving things up.

Now I'm all for that, but when you get an opportunity to drive a top of the range sports/fast car round a race track, I decided that my Lenten discipline would take a back seat. That's exactly what I did a couple of Saturdays ago. (A video is available!) It was a very belated birthday treat, but I'd been too busy to book it up. So there's the justification! I know what people are saying burning up all that fuel, what about the environment – what possible value could this experience have for the world?

At the same time as I am deliberating we were about to plan the launch of a new branch of the Mother's Union at our Church. What's the connection? Well, I discovered that a group of ladies from the Mother's Union visit Great Ormond Street regularly and entertain and look after the families whose babies have to have heart operations. Can you imagine – a heart the size of a walnut being operated on. Well the surgeons have always had a challenge when they introduced the procedure because these operations have to be done very quickly to prevent infection, and other complications.

One day a couple of the surgeons were watching formula one and yes you've guessed, they were watching the way in which the teams managed a pit stop. So the hospital contacted the racing team, and learnt from them.

The operations are now performed by the team of surgeons using the same skills used by the pit technicians and they are the quickest and safest operations ever performed. They have given new life to so many babies.

I know I don't need any justification for driving a very very fast car but I am delighted that the expertise from the racing circuit can be replicated in such an exciting and life saving way. Suddenly Lent became Easter in disguise. I sure Jesus approved!
500 WORDS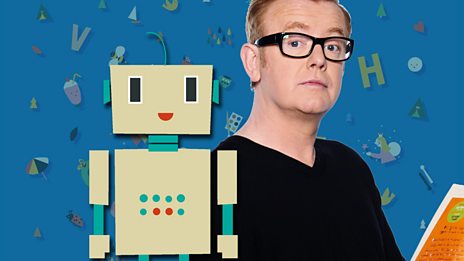 Featuring celebrity videos and top writing tips!
Free download
Catch up with the latest Breakfast fun with Chris Evans. Hear the best stories and the biggest…