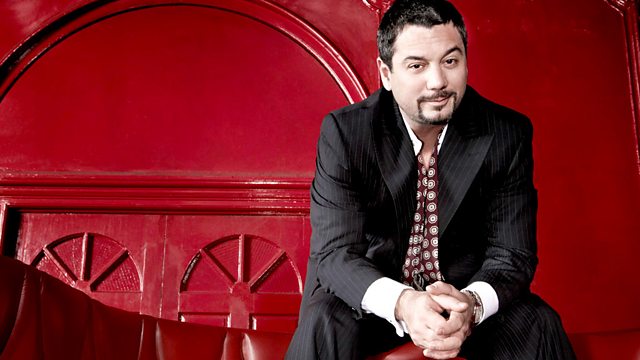 07/03/2010
Huey meets Roxanne Tataei aka ROX, a young lady who features heavily on various tips for musical success in 2010. Half Jamaican and half Iranian, her songwriting combines her gospel background, rootsy reggae, Lauryn Hill's sass a whole sack-load of Sade soul.
Huey meets her at the beginning of a year which promises great success. At the tender age of just 21 she is poised to release her debut record 'Memoirs' on Rough Trade, ably assisted by Commissioner Gorden (Lauryn Hill, Damien Marley, KRS One) and Al Shux (Jay-Z's 'Empire State of Mind'). She talks to Huey about her musical influences and heritage, her plans and how she handles the hype.
Amongst a selection of his favourite records from rock to punk, reggae, rap, soul and blues Huey is joined for the final time by Driis aka The Wire actor Idris Elba to Share and Care one of his favourite songs and a listener is invited to indulge their Vinyl Fetish as Huey puts the needle on their favourite record.
Last on